A year-and-a-half ago, I received an email that took me by surprise. A bubbly girl from California wanted more information about my e-design services. What shocked me is that she found me on Instagram. I was just getting started as a decorator, and I couldn't believe she singled me out from all of the other talented designers out there.
We scheduled a phone call and chatted non-stop for an hour. We were instant besties, or shall I say INSTAbesties. Over the course of several months, we worked together to improve her living room, dining area, hallway, bedroom, and master bathroom. Today, I'll only be sharing the living/dining room reveal.
Before photos:
things we needed to fixed ASAP:
- The paint color: the gray was dragging the living room down
- The dining table & chairs
- The credenza: it was too small and too tall for such a big TV
- We needed lots of lighting
- The white chair had to go!
items she wanted to keep:
- The couch
- The coffee table
Fast forward to a year after our initial phone call. I was traveling to California for a wedding and was going to be in the LA area. My client, now virtual best friend, and I got the chance to meet in real life! She graciously let me stay at her home, and I was able to take pictures of our progress. So without further ado...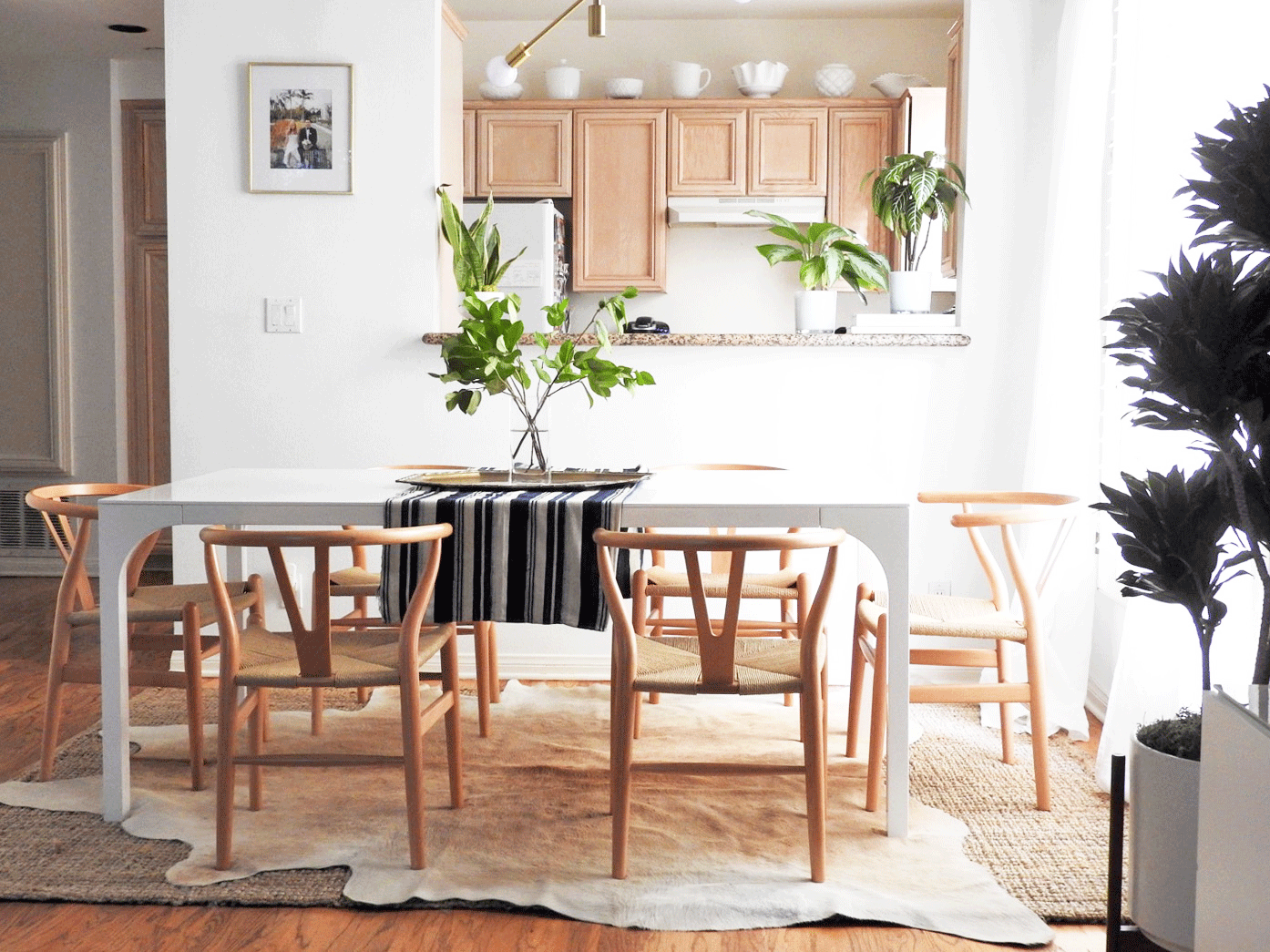 SOURCE LIST:
DINING AREA:
LIVING ROOM: MEDIA UNIT BOTTOM (2x)
MEDIA UNIT DOORS (4x)
FLOATING SHELVES (4x)
RUG (discontinued, linked to similar)
PINK CHAIR (discontinued, linked to similar)
Here our Pinterest board for this project. It's massive, with a million great ideas, so be sure to check it out!
Virtual BFF, you know who you are. I am beyond thankful that you found me. Thank you for believing in me and taking a chance on a stranger. Your friendship means the world to me!
xx LOVE xx
Natasha